· NO SUBSCRIPTION
· FINGERPRINT PROTECTION
· WATER RESISTANT

Want a world with perfect lighting? Hilo has a powerful light strip and different modes. With Hilo App, switch from candlelight to daylight in a second, try cold light to apply your makeup or warm light for relaxing moments
13.5″ Large Touch Screen

20″ Diameter – Depth 1.4″
Powerful LED lights
Motion Detectors
Stereo Speakers
Leather Handle
Microphone
Waterproof
3 ways to hang it
Antifog layer
Start the Day in a Good Mood
You find your bathroom boring? With Hilo, switch from candlelight to daylight in seconds and give it some crunch! Try white light for skincare and makeup. Warm it up a notch for relaxing moments.
Hilo works with all of your favorite Apps
Thanks to the intuitive user interface, Hilo smart mirrors let you download your favorite entertainment, fitness, and lifestyle apps that you use every day.
So Much More Than a Lifestyle Smart Mirror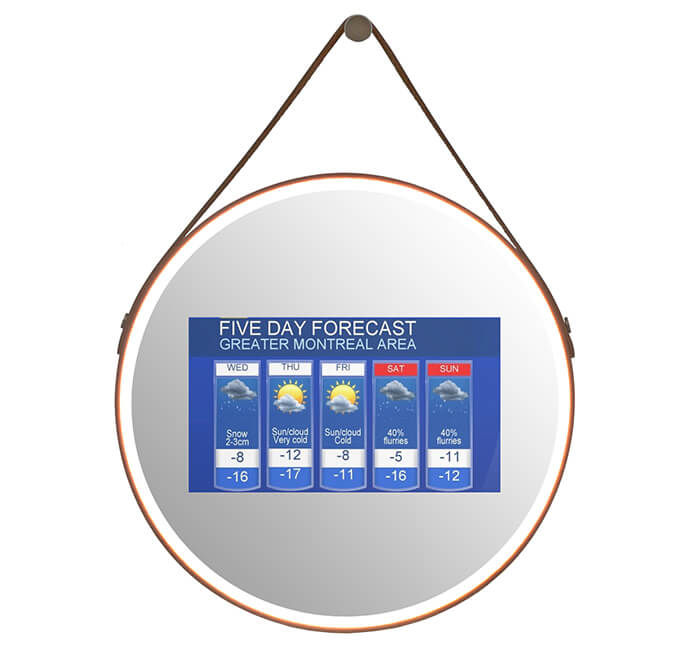 Aluminium Hook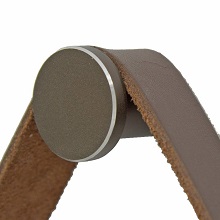 Aluminium Hook
1st Grade Leather Band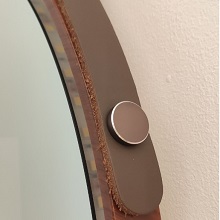 1st Grade Leather Band
Microphone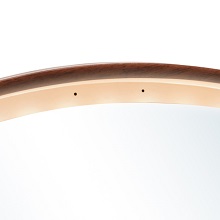 Microphone
LED Light Modes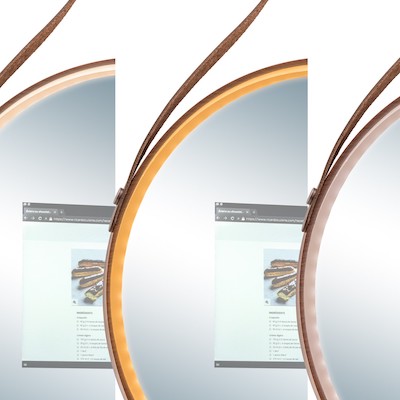 LED Light Modes
2 Stereo Speakers
2 Stereo Speakers
Walnut Texture Frame
Walnut Texture Frame
Your well-being moves up a gear.
Connect your smart mirror to your devices and get all the health information you need at a glance. Monitor your body fat, weight, and muscle mass with your smart scale. Check your sleeping habits on your sleep monitor, and track your calorie intake, your heart rate, or daily steps on your smartwatch. In a few clicks, at one place.
When most smart mirrors come with contracts and engagement, Hilo will never charge subscription fees to give you access to your favorite fitness tools.
That's freedom!
If you want to automate your house but don't know where to start, Hilo is the most efficient way to centralize all your connected devices, with style.
Secure your home with smart and door locks, security cameras, and doorbell controls.
Treat your skin with a skin detector, connect your smart toothbrush, check your sleeping habits on your sleep monitor, write a note to your family.
And of course, stay up to date on the latest trends and news.
Everything on a minimalist trendy piece!
At the end of the day, unwind in a cosy atmosphere. Hilo's motion sensors will detect your presence and turn on the screen like magic! Just dim the lights and get ready for a bubble bath. Relax in the tub while watching your favourite shows or listen to your playlists. 
Do you want to express your sophisticated style? Hang your smart mirror with its sleek leather strap.
Simple as 1, 2, 3. Plug, connect, and relax!
I've been using a multitude of fitness apps and accessories over the last few years and none had an effect as profound as Hilo. Being able to workout whenever I want, in my living room, but with the guidance of a professional is amazing! And when not in use it looks terrific too, love the super clean design. I highly recommend.
Carl Lapointe - Montreal
I used my friend's Hilo Mirror when I was visiting her and absolutely loved it. I like to follow makeup tutorials, but I dropped my phone twice and had to replace the screen. In addition, Hilo Light has a strong LED light for makeup. I loved it so much I purchased one when I got back in town. Officially hooked.
Emily Kelley - New York
I find simple mirrors so boring since I have my Hilo Light! I love the convenience and flexibility. Everything I do on my phone, Hilo does it as well, A must-have in your home #Nailedit
Anna - Boston
The utility and convenience Hilo brings is second to none. I downloaded all my apps and they work like a charm. I initially used it at a friend's house and was immediately convinced I had to buy one for myself. I am someone who enjoys going to the gym but on those days we're stuck home, Hilo gives me more freedom so I'm more constant on my workouts. The mirror itself is sleek and looks amazing. Great company. Awesome product. Worth every penny.
Mathieu Garca - Toronto